November 20th – 9pm
Cie Controtempo
Can you feel the rage of a caged animal?
The body learn to walk, over good and evil. Like flies in a jar, the body and spirit bounce along to the rhythm of primal hysteria, the fragility and the violence of being a woman, the habit of taking oneself too serious, and the risk of being able to laugh at tragedy…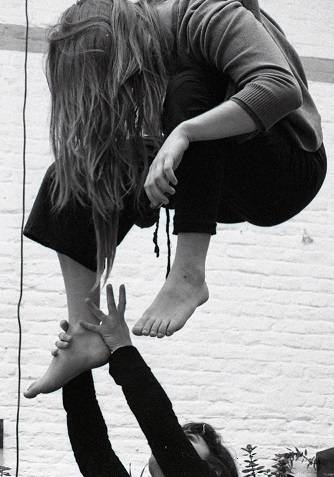 A show that is sometimes hard but poetic, Rage douce is about hysterical conflicts and the game of manipulation and mockeries.
To pretend. Let's play.
Mariangela Giombini:
At the age of 14, Mariangela began to study dance and she has never stopped since. Through modern dance she discovered ballet, finally to reach contemporary dance. She has studied in small urban centers, but also in Rome, Paris, Barcelona, and Bruxelles.
At 19 she discovered the circus in Paris, and there, she attended a small school called Les Noctambules. She then went on to study at the Scuola Romana di Circo in Rome. She specializes in static trapeze and, at the same time, she explores vertical dance. In 2012, she finished school and began to travel all around Europe attending different workshops between dance and circus in order to carry on her research based on the interaction between static trapeze, balancing, and movement.